HUNAN HEKANG ELECTRONICS with its own brand of " HK ", designed for high performance and low noise are widely, it mainlyproduces multiple styles of brushless DC / AC / EC fans, axial fans, centrifugal fans, turbo blowers, booster fan.
Valued Hekang customers come from a variety of sectors, including refrigeration industry, communication equipmentdustry, computer peripheral computers, UPS and power supplies, LED optoelectron -ics, automobiles, household appliances, medical equipment, mechanical equipmeand devices, aerospace & defense, surveillance and security industry, industrial control, Alartificial intelligence, smart terminal, Internet of Things etc.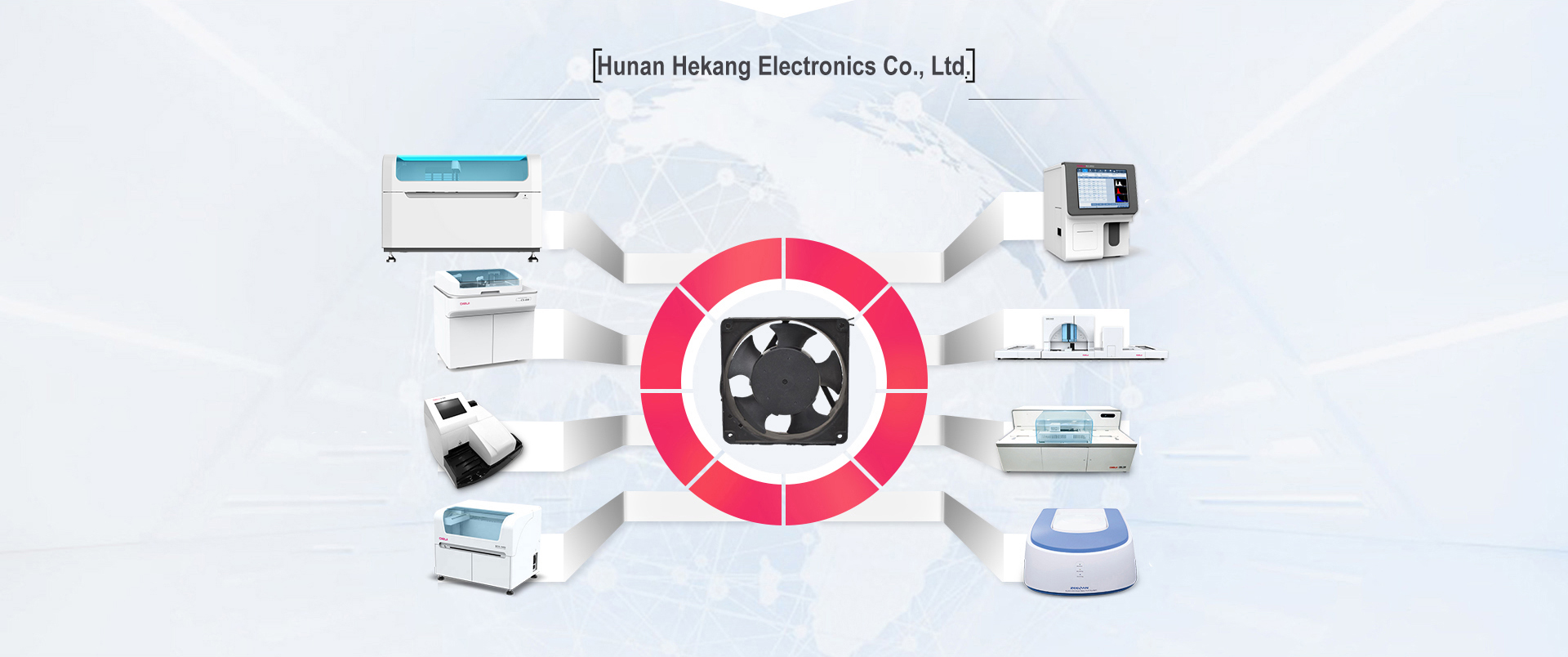 Medical Equipment
In the medical industry , our production provide higher energy efficiency, quieter operation, and less electromagnetic interference effective cooling solution for use in portable equipment. Welcome contact our engineers to discuss your medical equipment cooling requirements.
Medical industry cooling fans use variable airflow to dissipate heat to maintain optimal performance in a variety of portable medical equipment including:
● Ventilator and Oxygen Concentrator Cooling Fans.
● Breathing Assist Equipment Case Study.
● Diagnostic Imaging Equipment.
● Surgical Room Equipment.
● Medical Nebulizer.
● PM2.5 sensor Electronic mask etc.